Dit evenement is voorbij.
Tuesday Violence (Be) – Chiff Chaffs (Be)
28/10/22 - 19:30
€5,00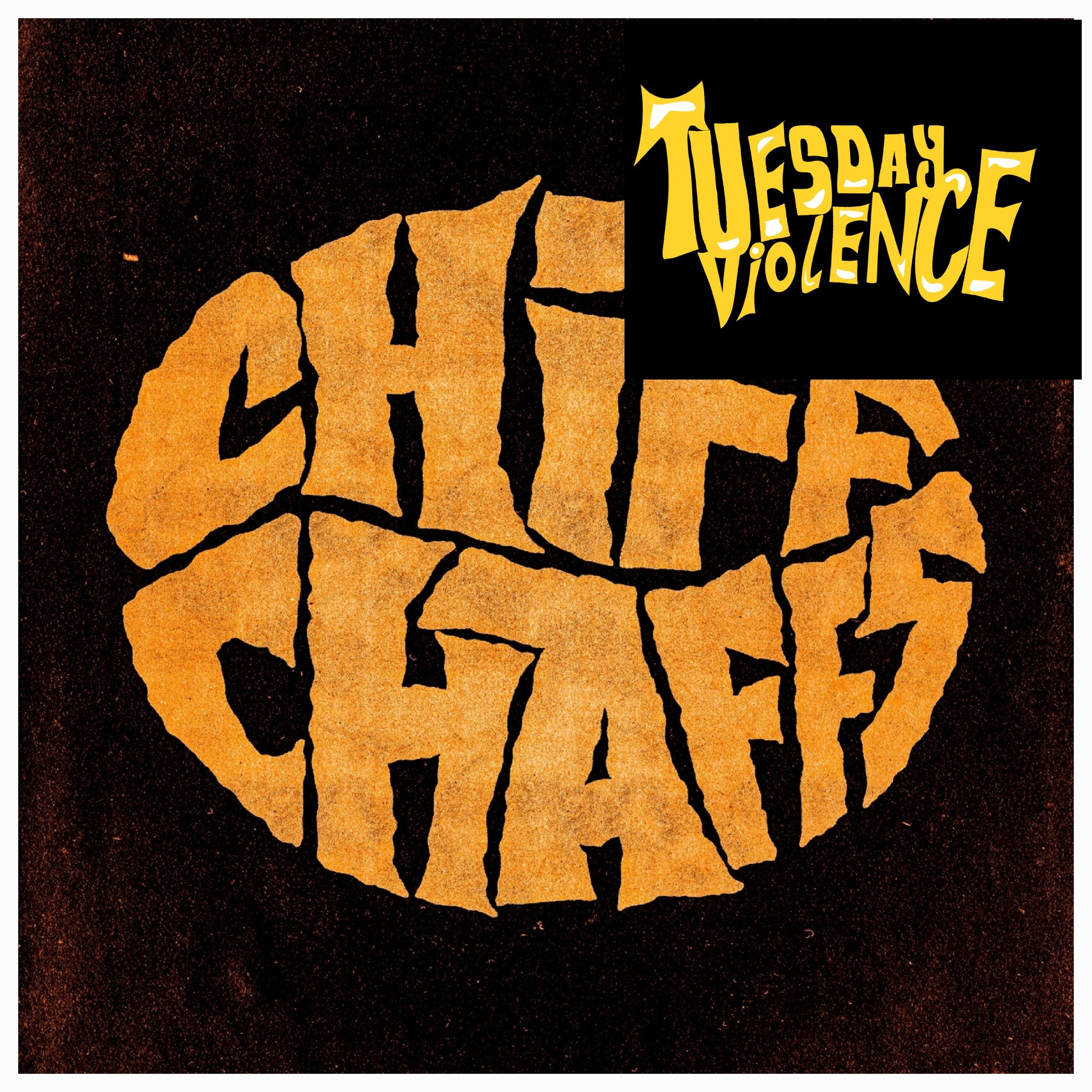 Double bill met 2 van de rauwste en vettigste, authentieke rock and roll bands uit ons land:
Chiff Chaffs (Be)
C
hiff Chaffs omschrijven zichzelf als: Bad beaked, straight from hell, no-nonsense Rock 'n' Roll! Go-Go! Although born in a pandemic, Chiff Chaffs took over the cuckoo's nest. Out of an urge to feast on 70 years of Rock 'n' Roll music. Out of the urge to bring back humanity's most primal instincts: dancing, freaking out and having a real good time! Half instrumental, half screaming the dead back from the grave : Chiff Chaffs got it all covered. So move those hips, flip the chicks, bring out that smile and get damn wild! Chiff Chaffs released a 7″ on Hopvil Records and this year the first debut album saw the light on Trashwax
…en daar kunnen we weinig anders aan toevoegen…niet te missen!
Tuesday Violence (Be)
A
l zeker niet omdat ze het podium delen met het uit Gent afkomstige trio Tuesday Violence. In de woorden van Tuesday Violence : Two girls and a horse bringing primitive garage punk.
Beide bands tappen dus uit hetzelfde, lekkere, high energy vat.
Als extra toetje zal DJ Ungawa de avond verder inkleuren met een uitgelezen selectie uit zijn ruim 16000 stuks tellende "wou dat ik deze ook had" singles collectie.
VVK : 5.00
ADD : 8.00
Na de optredens is de toegang gratis
DEUREN : 19.30
AANVANG : 20.30
Gegevens
Datum:

28/10/22

Tijd:

19:30

Kosten:

€5,00

Evenement Categorieën:

Evenement Tags:
Locatie
Bordeauxstraat 7A




Antwerpen

,

Antwerpen

2000

België

+ Google Maps
Organisator
Telefoon

+ 32 (0)3 291 92 99

E-mail

vzwfoenkel@gmail.com